Pastoral care is at the heart of everything we do at St Peter's.
Delivered through our House system, Chapel and dedicated support staff, pastoral care is constantly developing to meet the needs of our pupils, ensuring that everybody feels safe, happy and a valued member of the school community.
The school knows my children very well and provides excellent pastoral care and feedback.
House System
Pupils starting at St Peter's School will be placed in a House, either day or boarding. Our six Day Houses are Clifton, The Grove, Hope, Queen's, School House and Temple. Our four Boarding Houses are Linton, The Manor, Dronfield and The Rise.
The House is the pupil's base for spending free time (e.g. break and lunchtime), for registering, and for keeping books and equipment. They are warm and comfortable places but they are not insular; pupils can of course visit friends in other Houses.
The Housemaster/mistress deals with all day to day matters and oversees a pupil's progress and welfare throughout their time at St Peter's School. Each pupil is under the guidance of a Tutor who monitors academic progress and pastoral matters.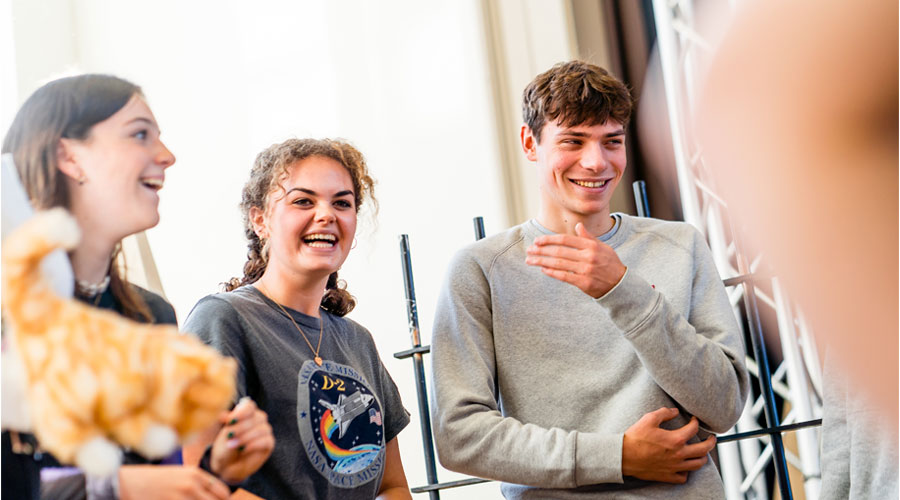 Chapel
The St Peter's School Chapel is situated at the front of the school near the library and the historic Memorial Hall.
Chapel life is an integral part of the moral and spiritual education offered by the school. The regular pattern of three services each week allows Christian worship to be experienced whilst we express the values of our Christian foundation. It is here that the school will express the values of its Christian foundation and in the light of those values face the joys and sorrows of its community life and reflect upon some of the challenges of the modern world.
St Peter's has a full-time Church of England Chaplain who not only delivers regular services but also provides religious education and pastoral care.
The Chapel calendar for the current term can be found here.
The addresses at regular chapels are given by the Chaplain or by visiting speakers from a variety of traditions. Once a year each House is responsible for leading a service.
Once a term, a sung Eucharist is celebrated with the whole school. There are also voluntary services on key days such as Ash Wednesday. Candidates are prepared for the annual confirmation service which happens in March.
The Chapel is also available for Old Peterites and members of the wider school community to use.
You can now view our beautiful Chapel in 360 using our Virtual Tour.
---
Welfare and Safeguarding
Your son or daughter's welfare is of utmost importance to us. It is important that parents feel able to talk through any areas of concern or let the School know of any problems a pupil may be experiencing, at School or at home, so that we are aware of them and can offer support as appropriate.
Normally, the first contact made is with the Housemaster/mistress and the (by phone to the House or by email or letter). The Pastoral Deputy Miss Tracey Mounter is in overall charge of pastoral care and is readily available. Appointments for meetings with the Head Master can be made through the PA to the Head Master. Please contact Mrs Charlotte McTurk, at [email protected]. Please visit the Parents' Portal to find out more.
If the pupils themselves have any worries they are encouraged to speak with Housemasters/mistresses or Tutors, and can also speak with the School Chaplain or members of the Leadership Team.
The school has a Designated Senior Lead for Child Protection, Antonia Clarke, who is available to give confidential help to pupils and adults. Please contact Antonia Clarke at [email protected].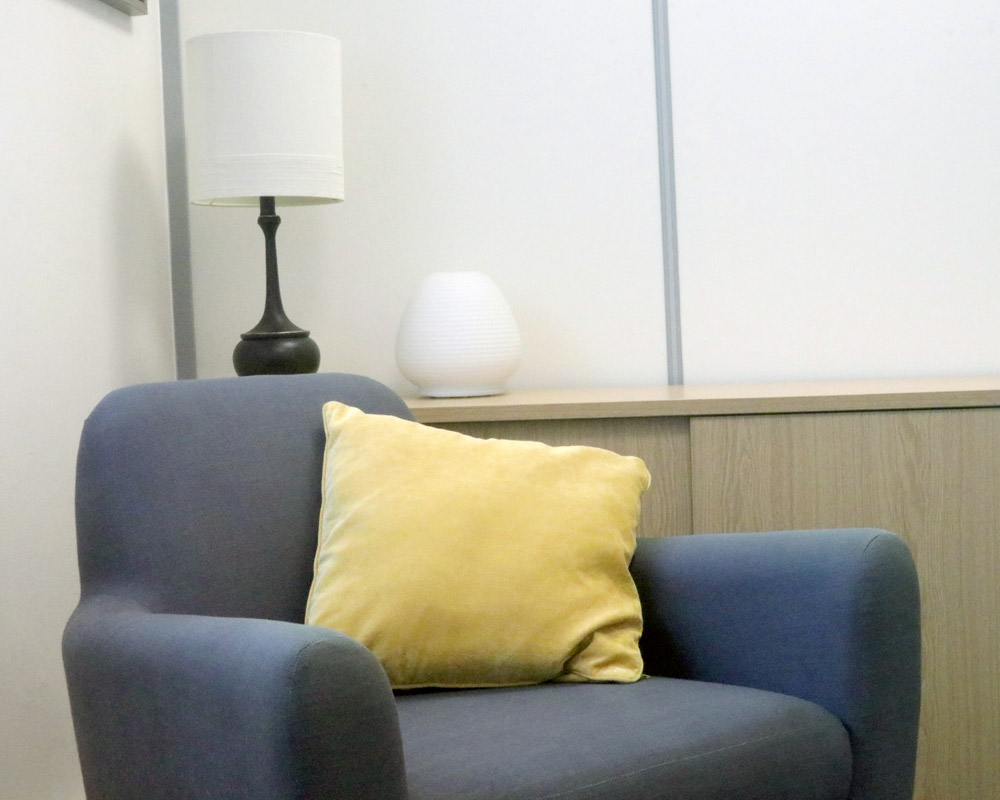 The Listening Space
The Listening Space is a safe space in the Careers Department for any pupil to talk through their feelings and experiences in confidence and without judgment. Pupils will speak on a one-to-one basis with a Listener, who will value and appreciate their concerns. Pupils might be asked open questions and could be offered some simple words of advice.
The Listening Space is not counselling, but it can help individuals to find their own way forward. Pupils can book an appointment by emailing [email protected] or attend on a drop-in basis.
Health Services
The St Peter's School Medical Centre is situated in a peaceful older wing of the main part of the school, providing quick and easy access for pupils but also a quiet, discreet environment.
Staff are on call 24/7, meaning our boarders at St Peter's can access medical care at any time of the day or night.
The Medical Centre is staffed by a team of qualified Nurses, Paramedics and Health Care Assistants, overseen by the School's Health Services Manager. Other healthcare professionals such as physiotherapists and a psychologist support the medical team by delivering specialist services. We also have a dedicated mental health team.
The School Medical Officer, Dr Rebecca Field, also visits the School as necessary, but is based very nearby at a practice at 32 Clifton, just across the road from the main school building, and can see pupils at the surgery.
More information about medical care is available on the parents' portal, including registering boarding pupils with the school doctor, consent to treatment, dental care and specific requirements for overseas pupils.
---
Mental Health Team
Antonia Clarke is the Mental Health Lead with responsibility for our strategic whole-school approach to mental health and wellbeing, including promoting an open culture and positive mental health throughout school and will lead the mental health team which is one aspect of our mental health strategy. She has recently completed an MA in School Leadership of Mental Health and Wellbeing.
The Mental Health Team is coordinated by Jessie Emms and delivers one to one support for pupils with mental health needs. Jessie is a registered mental health nurse who worked in a specialist child and adolescent psychiatric inpatient unit before joining St Peter's.
Simon Gowland is our School Counsellor, qualified in psychotherapeutic counselling specialising in children and young people.
Learning Support
We understand that a number of pupils may benefit from extra help with their studies. This is especially so if they have been assessed as having a specific learning need, such as dyslexia, dyspraxia or dyscalculia, or if they have been diagnosed with ADHD or Autistic Spectrum Disorders.
The Head of Learning Support is a qualified SENCO (Special Educational Needs Coordinator) and the department also has a 'specialist teacher' who is a qualified assessor.
Support is provided at a level appropriate to the individual. If and when required, pupils receive extra tuition from their subject teacher, or more specialist group or one-to-one help from the SENCO.
Pupils with a diagnosed learning difficulty may be eligible for an Access Arrangement, which allows for extra time, reader, or other help with internal or public examinations. Learning Support collects evidence on behalf of the Joint Council for Qualifications (JCQ) to support such applications.
Contacts for Pupils
Independent Listener
Stephen Griffith
07729 278294
---
Focus on Food
As a school which has been awarded The National Healthy Schools Award, we take food very seriously at St Peter's, recognising we need to create good eating habits which contribute to a healthy lifestyle, whilst satisfying the calorific needs of growing children and active sports participants.
We are also in loco parentis for our boarders, who eat breakfast and dinner all together in the St Peter's dining room.
Our kitchens cook as much as is possible from scratch and our two Catering managers are also working to source as much produce as we can locally, thereby supporting local businesses and being cognisant of food miles.
---
Communications with Parents
The parents' school portal contains information that is useful for current parents including the latest school news. We maintain regular communications with parents through emails, newsletters, parents' evenings and occasionally by text. Parents can also check the school calendar for event updates.
---
Uniform
School uniform can be purchased online from our suppliers 'School Blazer'. Orders may be placed online or by telephone. All garments arrive fully name-tagged. Please allow six working days for goods to arrive.
Orders may be placed online or by telephone.
Alternatively, the Nearly New Shop is run by parents on a voluntary basis and sells uniforms second-hand but in nearly new condition.
80% of the price of the clothing sold is returned to the seller, and the remaining 20% is donated to the school for purchasing items or funding projects.
Our aim is that:
Pupils should be smartly dressed.
Clothes should be functionally sensible and comfortable.
Name Tapes
All school clothing should be marked with name tapes. This can be done by the uniform providers, 'School Blazer'. Shoes/Rugby/hockey boots/trainers should also be marked with the pupil's name.
Hair
All pupils should have natural hair colouring. It should be tidy in appearance.
Long hair must be tied back for games, science, art and DT. Boys' hair must not be cut shorter than a number three grade nor be longer than the collar.
Make-up
Girls in the Third, Fourth and Fifth Forms are not permitted to wear make-up though it is understood that they may wear concealer/ foundation. Nail varnish may not be worn.
Jewellery
Girls and boys in Third, Fourth and Fifth Forms may wear a watch. Girls may wear one pair of plain stud earrings (in the ear lobe). Bracelets, rings and necklaces should not be worn
Calculators, Books and Lockers
Calculators
Pupils are required to have their own calculator. We strongly
recommend the Casio fx-991EX CLASSWIZ, which is suitable for both GCSE and A-level Mathematics.
Please Note:
If a pupil does not have this particular calculator they could be disadvantaged in Maths lessons.
Please make sure that your son/daughter's name is scratched onto the machine.
Lockers and Padlocks
Each day pupil has a locker in a Common Room and a locker for games kit in the changing rooms. They must provide three padlocks, one for each locker.
Uniform List for Third, Fourth and Fifth Form