Wellbeing reaches into every aspect of school life at St Peter's for every child every day. As a close-knit community of pupils, teachers and parents, we pride ourselves on the pastoral care we provide.
We acknowledge the importance of wellbeing and resilience on each child's journey. Every child knows that they are valued, understood and championed, enabling them to thrive through change and uncertainty.
The pastoral care is outstanding. There is nothing more we would ask for or want in this regard. The school has got to know our son very well in a short space of time.
The School Day
​​​​​Each child is fully supported and cared for by dedicated teachers and teaching assistants. Small class sizes, individual pupil attention and close contact between home and school helps our children to thrive.
Children are provided with healthy snacks and drinks throughout the school day and our varied and nutritious lunch menus cater for all diets, using locally sourced produce where possible.
We also offer before and after school care up to 6pm, when children can enjoy a range of activities including art and craft materials, board games and interactive learning online.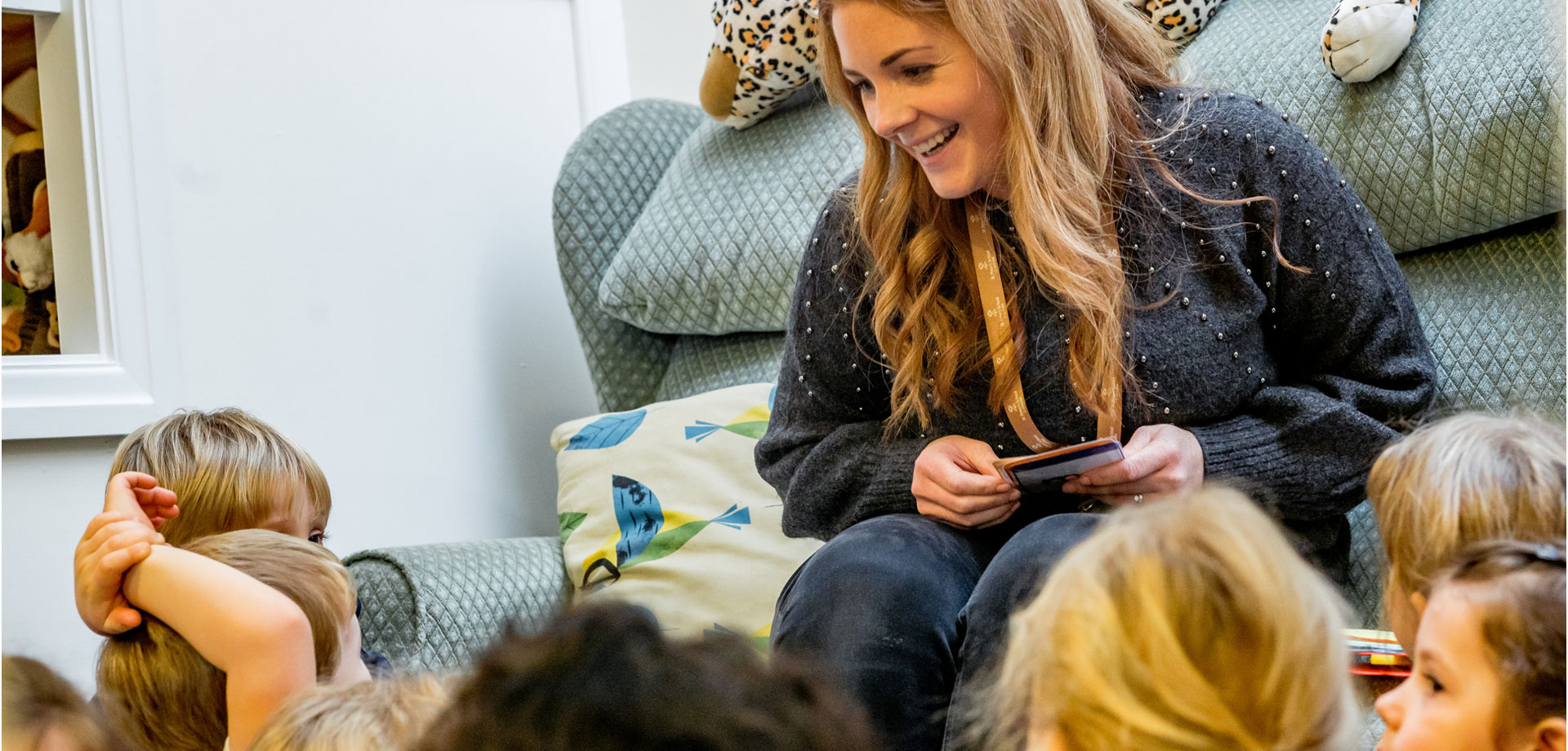 ---
Before & After School Care
We are happy to look after St Peter's 2-8 children before and after school in the following slots.
There is no charge for Before School Care and no need to pre book:
Acorns/Conkers/Reception - Times: 7:45 - 8:25am. Location: Rayson Room, St Peter's 2-8
Year 1/Year 2/Year 3 - Times: 7:45 - 8:00am. Location: Dining Room
Nursery - Times: 7:45 - 8:25 am. Location: Dining Room
After School Care
Mrs Pennels co-ordinates after school care supported by Mrs Malster. Please see below for year groups, locations and timings:
Nursery - 3:20 - 4:15pm held in the Nursery building. 4:15 - 6:00pm held in the dining room
Reception - 3:20 - 4:15pm children will remain in one of the Reception classrooms. 4:15-6:00pm held in the dining room
Year 1-3 - 3:20 - 4:15pm children will remain in one of the Year 1/2/3 classrooms with their year group. 4:15 - 6:00pm held in the dining room
Pick up between 3.30 - 4.15pm should be from one of the year group classrooms. At 4.15pm children will be taken out onto Clifton Courts to be collected by parents and guardians. Any child not collected will then be taken to the dining room where parents are asked to collect them.
Water is always available. Fruit, sandwiches and nutritious snacks are provided throughout the sessions from 4.15 - 6.00pm. During this time, our dedicated staff supervise children with a range of activities including art and craft materials, board games and iPads.
Cost
To collect your child between the following times, the charges will be:
Anytime from 3:20 - 4:15pm - No charge
Anytime from 4:15 - 5:00pm - £3.00
Anytime from 5:00 - 6.00pm - An additional £5.00.
---
School Values
St Peter's 2-8 is built on values rather than rules. Children learn to think about what it means to act with purpose and consistency and make their own decisions. The values of compassion, trust, humility, hope, wisdom, endurance and friendship are fully embedded within our approach to learning.
---
House System
The House System is at the heart of our pastoral care provision at St Peter's 2-8. When entering Reception, each child is placed in a House named after a gateway to the city of York: Walmgate, Micklegate or Monk. House points are awarded in lessons for hard work, House Captains are selected on a termly basis, and the children enjoy Inter-House competitions including Sports Day and the Swimming Gala.
The House structure prepares pupils for life at St Peter's 8-13 and St Peter's 13-18, fostering friendly competition and a sense of community.
---
PSHE
A new PSHE curriculum teaches children that we all have mental health that exists on a continuum. They learn about how they can promote positive mental health, including learning mindfulness and relating it to other aspects of school life such as PE, interests and the food they eat.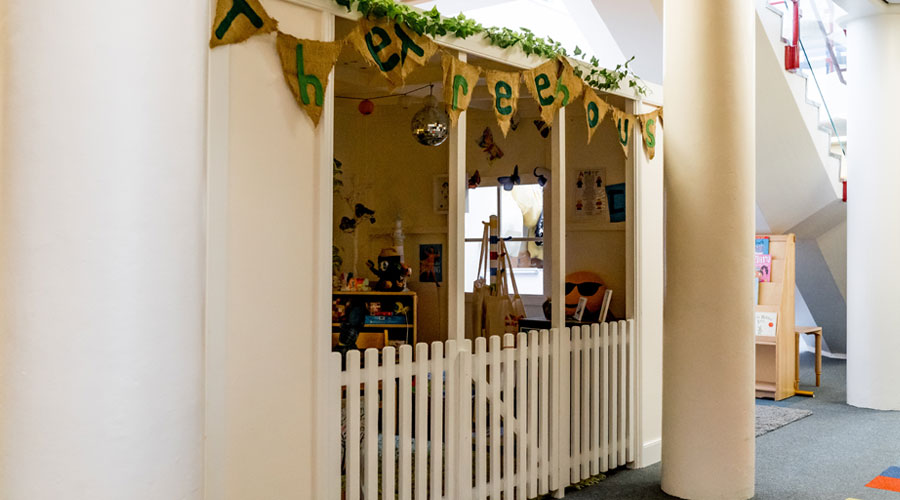 The Wellbeing Treehouse
​The Wellbeing Tree House is a safe, calm and comfortable space where children can go if they feel anxious or upset. It has been lit, decorated and furnished as a special place for children, away from the hustle and bustle of the school day. The Tree House is accessed for wellbeing sessions and is resourced with books, games and objects that support wellbeing.
Health Services
Children at St Peter's 2-8 have access to the whole school Health Services and Mental Health Team. Support is provided throughout the school day, with additional first aid provision at break times and lunch times. The Health Services team manage pupil medical conditions on a daily basis and deals with minor illness and injury.
The Health Services team also oversee the immunisation programme and the health screening for our children, for eyesight, hearing, weight and height.
---
Mental Health Team
Antonia Clarke, Deputy Head of St Peter's 2-8, is the Mental Health Lead with responsibility for our strategic whole-school approach to mental health and wellbeing, including promoting an open culture and positive mental health throughout school. She has recently completed an MA in School Leadership of Mental Health and Wellbeing.
The Mental Health Team is coordinated by Jessie Emms and delivers one to one support for pupils of all ages with mental health needs. Jessie is a registered mental health nurse who worked in a specialist child and adolescent psychiatric inpatient unit before joining St Peter's.
Simon Gowland is our School Counsellor, qualified in psychotherapeutic counselling specialising in children and young people.
---
Focus on Food
Children at St Peter's 2-8 are looked after by our dedicated catering team, in our own dining room and kitchen. Our Chef and their team are able to cater for all diets, and offer varied and healthy menus, using locally sourced produce where possible.

Throughout the day, children are provided with healthy snacks and drinks. Food is also an enjoyable aspect of the curriculum, with creative baking, vegetable growing and expert visitors helping to remind our children of the importance of good food.
---
Learning Support
Short term learning support is available, and teachers are encouraged to openly discuss the individual needs of children with parents. Support may include working more closely with a dedicated teaching assistant in English or Maths. If there is a longer term need, our Learning Support Co-ordinator can work with children, parents and teachers to develop a programme of support.
---
Uniform
School uniform can be purchased online from our suppliers 'School Blazer'. Orders may be placed online or by telephone. All garments arrive fully name-tagged. Please allow six working days for goods to arrive.
Orders may be placed online or by telephone.
Alternatively, the Nearly New Shop is run by parents on a voluntary basis and sells St Peter's School uniforms second-hand but in nearly new condition.
80% of the price of the clothing sold is returned to the seller, and the remaining 20% is donated to the Schools for purchasing items or funding projects.