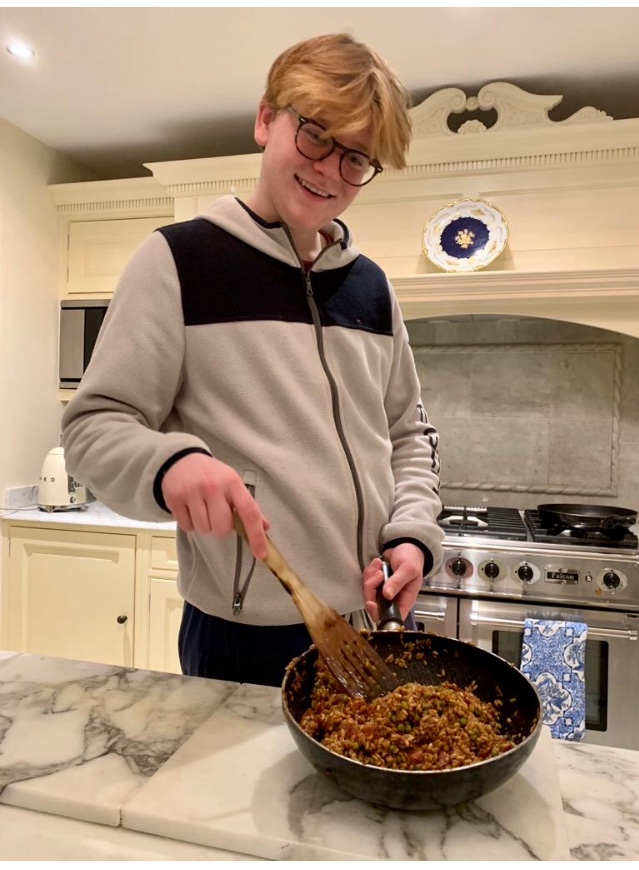 Serves 2
Ingredients
100g Chorizo – finely chopped
½ Onion
½ Courgette
Knob of butter and a splash of olive oil
1 clove garlic
150g Arborio rice
700 ml Chicken stock - warm
75g Peas
Zest of 1 Lemon plus juice of half the lemon (make sure you zest the lemon before halving it to juice it)
30g Parmesan cheese
2 tsp crème fraiche
1 Tab Flat leaf parsley- finely chopped
Salt and Pepper
Method
Melt the oil and butter in a large pan on a medium heat
Add the onion and soften until almost golden
Add the chopped chorizo and cook until the oil is released into the pan
Add the garlic and courgette and cook until the courgette is just softening
Add the arborio rice to the pan and stir through
At this stage make sure the stock is warmed through.
Begin to add the warmed stock slowly. Make sure the stock is absorbed into the rice before adding more to the pan. Keep stirring and continue this process until the rice has begun to soften.
Do not worry if you need more stock. Just add it until you feel your rice is cooked.
Now it is time to add the remaining ingredients…….
Add the peas to the pan and stir gently to heat through.
Add the crème fraiche, parmesan and the lemon zest and juice.
Season with salt and pepper. Remember you can always add salt but you cannot take it out so go gently and taste until you feel you have the perfect risotto.