This Sixth Form scholarship is aimed at children who are bright and ambitious and who are considering a career in engineering or design technology.

About the Ginetta DT and Engineering Scholarship
Thanks to the generosity of Ginetta, we are able to make an annual scholarship available to applicants with a demonstrable interest in engineering, design and technology who intend to take STEM subjects at A Level such as Physics, Mathematics, Design Technology and Computer Science.
This scholarship would not only give full access to an outstanding all-round education in the Sixth Form at St Peter's, it would also give unique work experience and insight into Ginetta. Taking the lead in British race car manufacturing, Ginetta is putting the UK at the heart of world-class motorsport, selling cars across the world and training the brightest stars in motorsport.
The means-tested scholarship will cover up to 100% of the day fee at St Peter's School.
For more information about Ginetta, their motorsport heritage and their commitment to fostering engineering talent, please visit their website here.
Design and Technology at St Peter's School
Our Design & Technology Department prides itself on providing outstanding outcomes for our pupils, and has enjoyed recent success across many disciplines:
Stage 1: Apply for a Sixth Form Place
All applicants for a Ginetta Scholarship must follow the usual application process for a place in the Sixth Form at St Peter's School. Please visit our Admissions pages for more information. Applications must be received by 31 October in order to sit the entrance assessments in November.
Applicants should include Design Technology as one of their three choices of assessment subject and prepare a portfolio or presentation to look at a real-life problem of their choosing and pose a solution - Design, Refine, Reflect. They should also include other STEM subjects.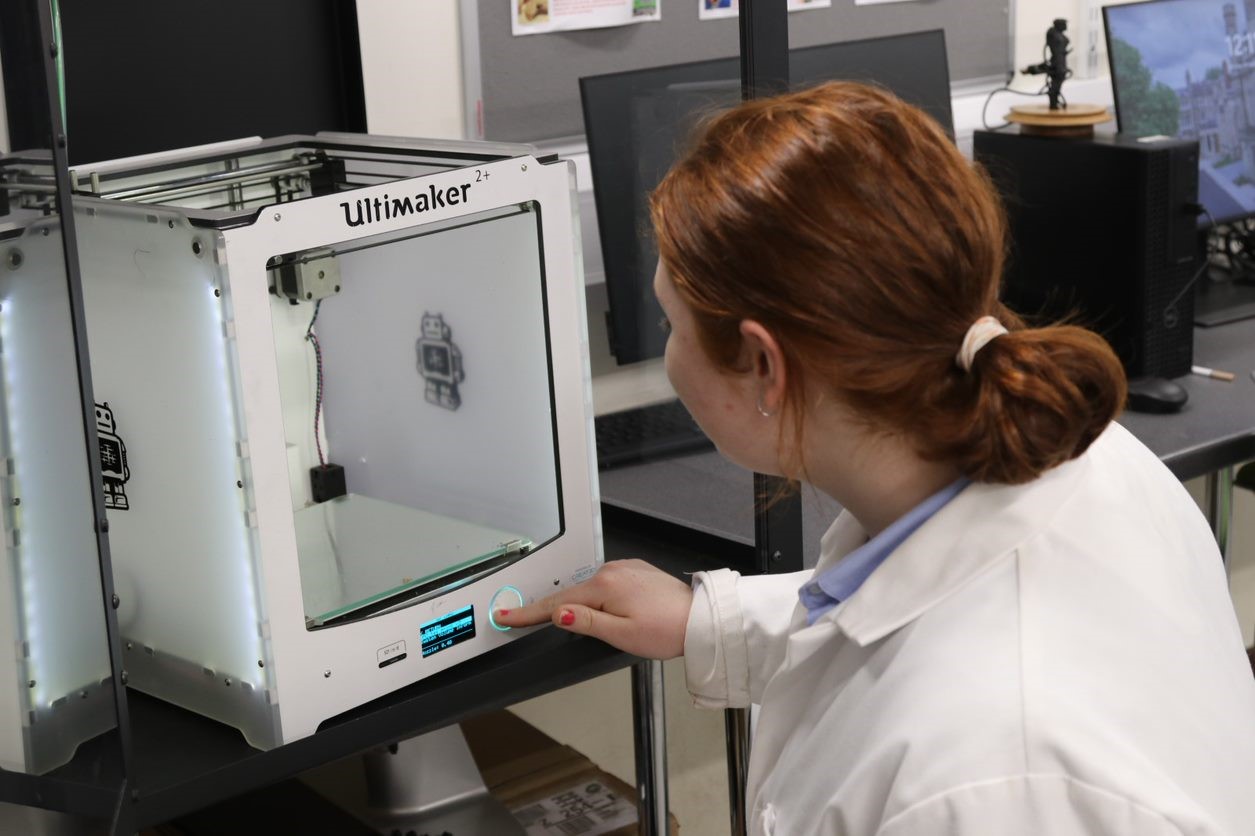 Stage 2: Offer of Place
In December candidates will find out if they have been offered a place in the Sixth Form. Successful applicants who have indicated an interest in a Ginetta Scholarship will be invited to take place in the Scholarship assessment process.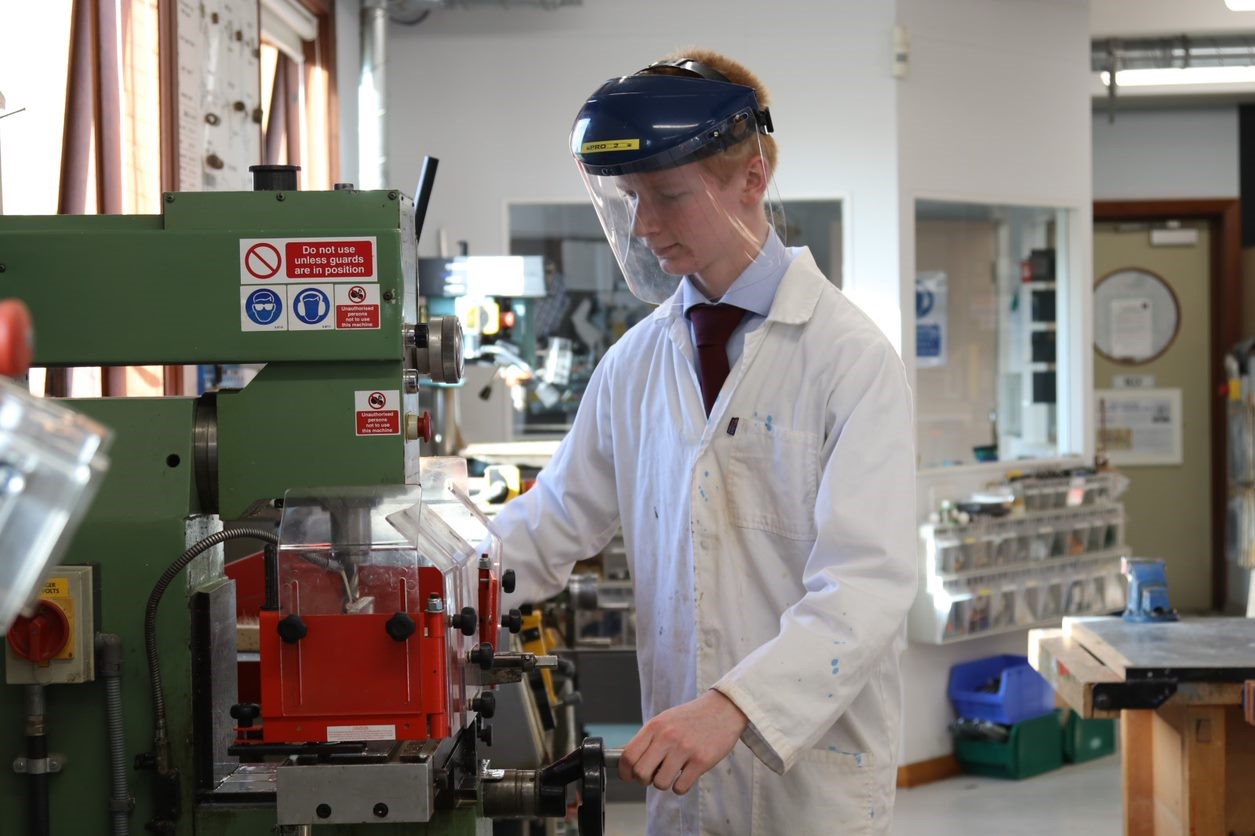 Stage 3: The Ginetta Scholarship Assessment
Candidates will be assessed by senior leadership from Ginetta and Heads of STEM subjects at St Peter's.
They will carry out real-world design, engineering and technology challenges either individually or in a team.
Finally there will be a panel interview.
Throughout the process the panel will be assessing:
Whether candidates leave a lasting impact in the interview?
Do they demonstrate complex-problem solving and creative spark?
Do they show a willingness for self-reflection?
Can they talk through their thought processes?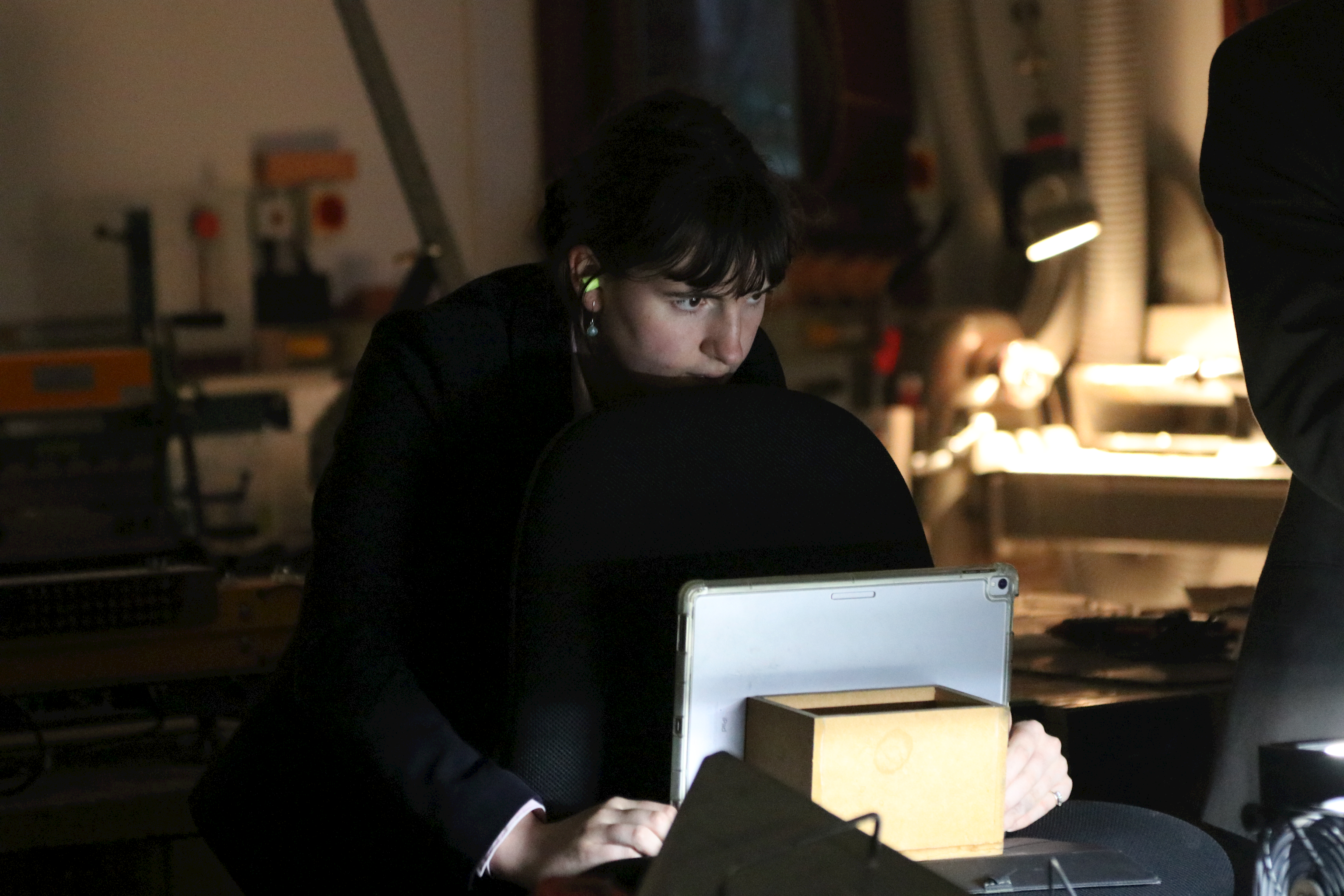 Stage 4: Award of Ginetta Scholarship
Following the assessment, the successful candidate will find out if they have been awarded the Scholarship. They will be invited to apply for means-tested funding to establish the level of fee assistance. This can be up to 100% of the day fee.
Candidates who are not awarded the Scholarship will be given thorough feedback and will also be invited to apply for Help With Fees if they require fee assistance to accept a Sixth Form place at St Peter's.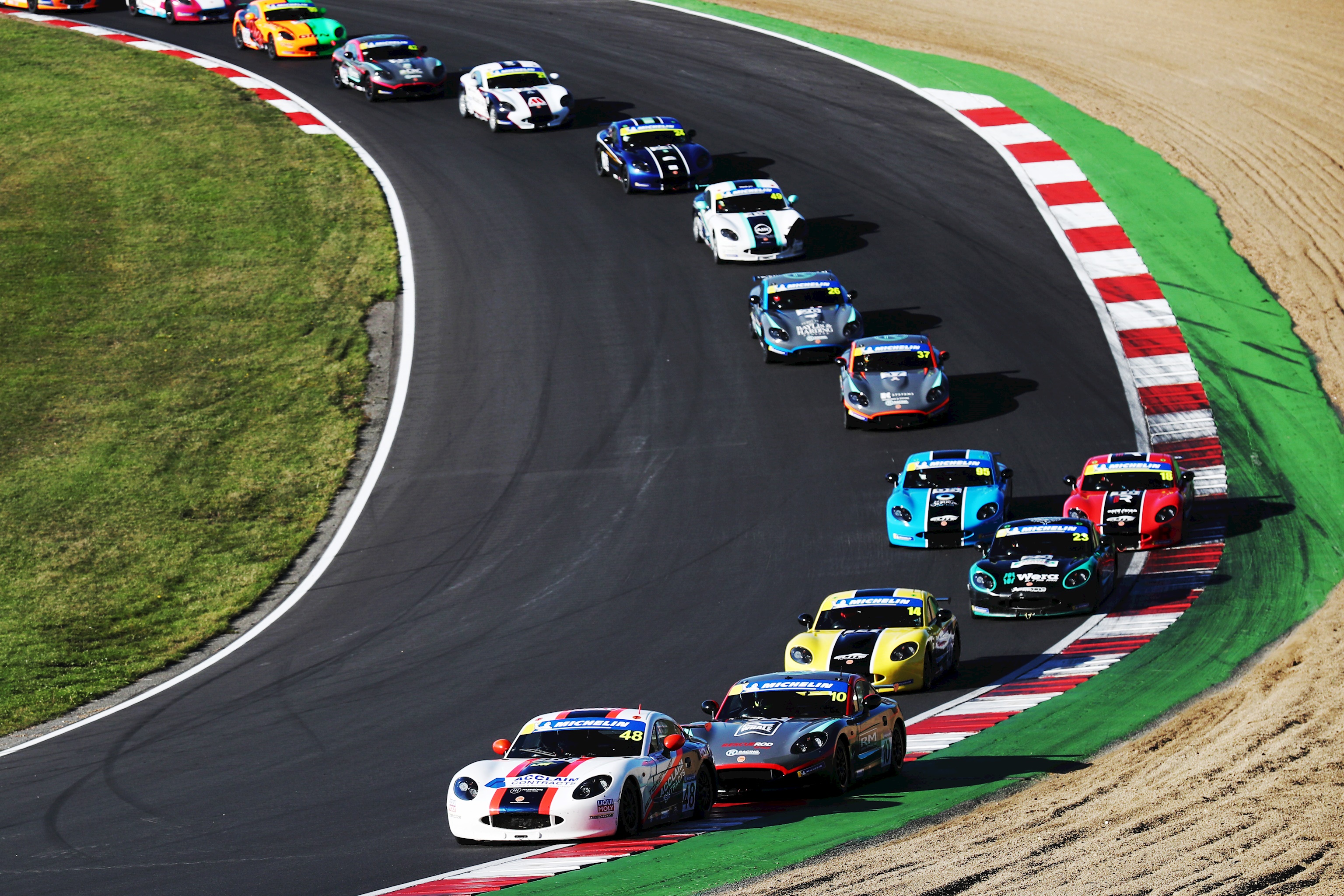 Stage 5: Apply for Means-Tested Fee Assistance
Please contact our Admissions team for a confidential chat about the process and to request a copy of our Help With Fees Form. We will talk you through the application and answer any questions you have.
We will aim to get an answer on the level of fee assistance availble to you as soon as possible.
Please contact:
Mrs Gillian Bland, Admissions Officer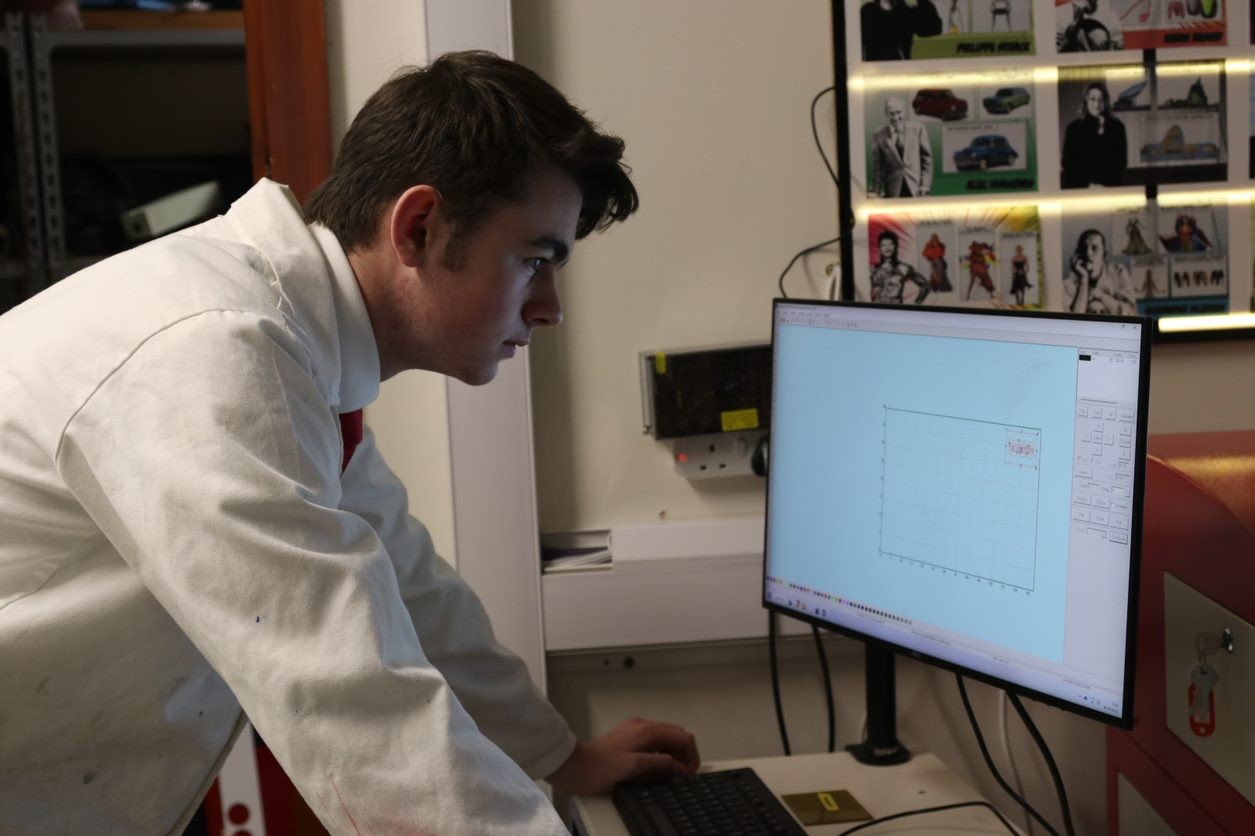 Why should I apply for Help With Fees? 
Fees assistance can make a lifelong difference to a child. Not only do these children contribute hugely to the community of our school, through their talents, curiosity, enthusiasm and ability to build relationships, but they themselves benefit from the St Peter's experience, for the rest of their lives.
Pupils benefit from teaching that is rated excellent, pastoral care that focuses on helping each child thrive, a better learning environment with exceptional facilities, a vast programme of after-school activities, help for the future through our Careers and Higher Education provision, and a community with shared values.
Am I eligible to apply for Help With Fees? 
You may be eligible for assistance covering between 10% and 100% of school fees. Your eligibility will depend on your income, assets and necessary outgoings. We will try and build up a full, accurate and fair assessment of your particular family circumstances.
If you're not sure if you would qualify, or you're unsure of the level of fee assistance that might be available in your circumstances, we are very happy to talk through your situation and advise. We can't give a final decision without you completing the application and assessment process, but early advice can give you some indication of the level of assistance we may be able to offer.
How much of the fees will the School cover? 
Our fee awards are means-tested.
We can cover between 10% and 100% of school fees, depending on your financial circumstances.
For those who need 100% support, we can also contribute towards the cost of uniform and some trips and activities.
Our assessment of how much help you need will take into consideration all your financial circumstances. As well as income and savings, we will also consider assets, including the family home, and your outgoings.
At what age can children apply for Help With Fees? 
Help with fees is usually only available to pupils entering Year 7, Year 9 or Sixth Form.
If your child is not yet old enough to apply, you may wish to register an early interest and we will be in touch at a future date.
When should I apply for Help With Fees? 
You should get in touch with us as early as possible, and certainly by no later than mid-December in the year before you would like your child to join us.
What are the timings for bursary applications? 
September - November: Visit us, so that you can get to know us better and ask any questions you might have before you apply.
December: Send your application form and Help With Fees application form to us.
November: Sixth Form entrance exams
January: 11+ and 13+ entrance exams
February: We consider all applications for help with fees in the first half of February, and we will be in touch as soon as we reach a decision.
What sort of children are you looking for? 
We are keen to offer Help With Fees to children who will:
Bring their own talents, passions and personalities to our school
Make the most of the opportunity that a St Peter's education represents
Contribute to the enjoyment and success of their fellow pupils through their willingness to get stuck into a wide range of activities
What sort of pupils are successful? 
Every child brings their own mix of talents and personality to our school. There is no single 'type' of child who thrives at St Peter's. We have made awards to help with fees to a wide range of pupils over a number of years, for both day and boarding places.
Many are attending an independent school for the first time and we are experienced at helping pupils and their families settle in quickly and feel part of the St Peter's family.
Pupils likely to be successful at application will have a strong academic record and are likely to have other interests and talents, such as (but not exclusively) sport, music or drama, which will help them make the most of the opportunities at St Peter's. Pupils should also be able to form friendships and work with others and be willing to try new things and participate enthusiastically in all activities.
During the application process, we will be looking for an understanding and commitment from your child to our core values of friendship, trust, wisdom, compassion, endurance, humility and hope.
The majority of our awards are for day pupils and for that reason a large number of our fee assistance awards are made to pupils in York and the surrounding areas.
Do we have to re-apply every year?
No, you do not need to reapply, although we will check your circumstances again at the end of Year 8 and Year 11. We will also ask you to complete an annual declaration, confirming that your circumstances have not changed.
If your family's financial circumstances do change, though, you must tell us as soon as possible.
If your income or assets increase significantly, we may need to reduce the level of fee assistance we offer, or withdraw it altogether. We have limited funds available for fee assistance, and it is important that they are allocated to those most in need.