Boarding life and holistic pastoral care are at the core of St Peter's School. Our aim is to provide a safe and stable environment within which all boarders can develop and flourish academically, socially, culturally, physically, morally and spiritually.
Boarding at St Peter's enables an education where the development of the whole person can be supported and nurtured. Boarders are encouraged in good behaviour and self-discipline, appreciating that they contribute to the welcoming, caring and inclusive community of the boarding house. Living as a boarder helps to engender respect for and understanding of others.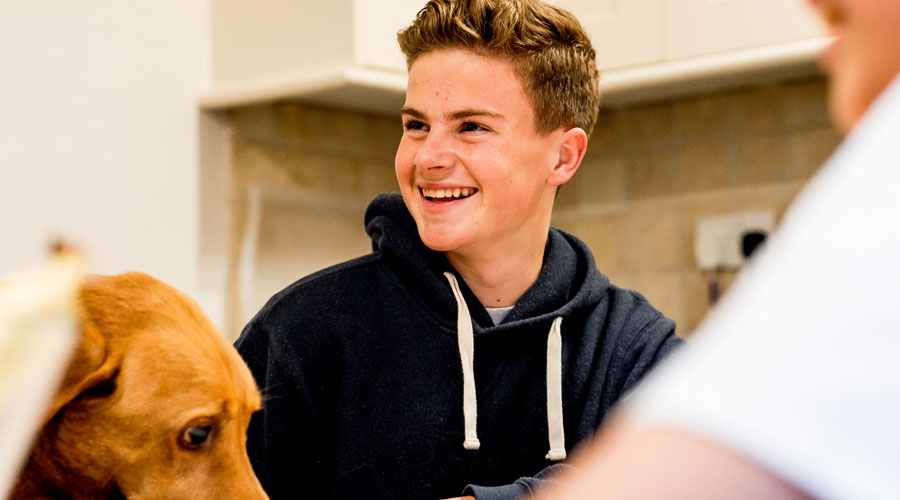 A Home Away From Home
Boarding Houses are regarded as a boarder's home within school and the wellbeing of our boarders is central to everything we do. There are plenty of people boarders can turn to if they need help including their Houseparents, friends, House Assistants, Matron, the Chaplain or the staff at the Sanatorium, We also have an Independent Listener who is available for all pupils.
Our Boarding Philosophy
Our philosophy is that the experience of boarding at St Peter's provides learning in the round where every pupil can:
feel they belong and are accepted
grow in confidence and be confident about being authentically individual
value other people and feel valued by others
be free from attitudes which are prejudiced or discriminatory
be treated fairly with clearly communicated and consistently applied boundaries
develop a sense of fair play and generosity of spirit
feel able to speak with honesty and conviction
feel supported and listened to carefully and openly
develop a sense of responsibility and independence in preparation for the future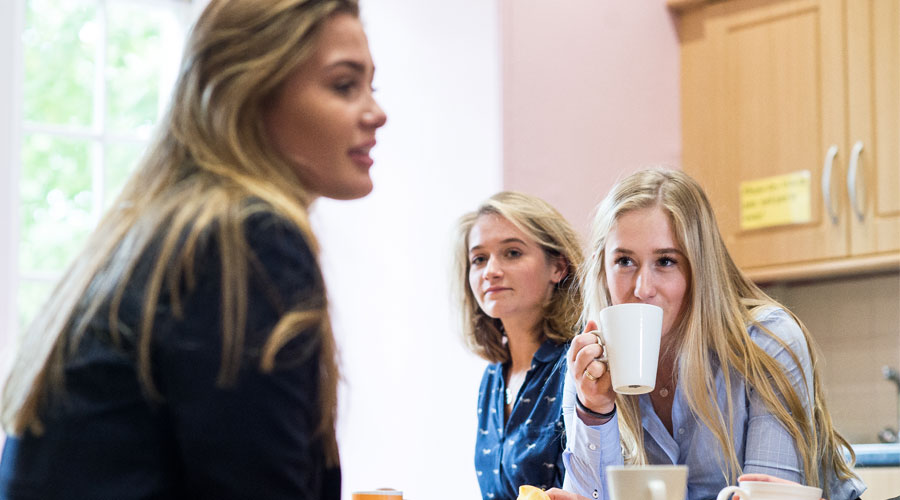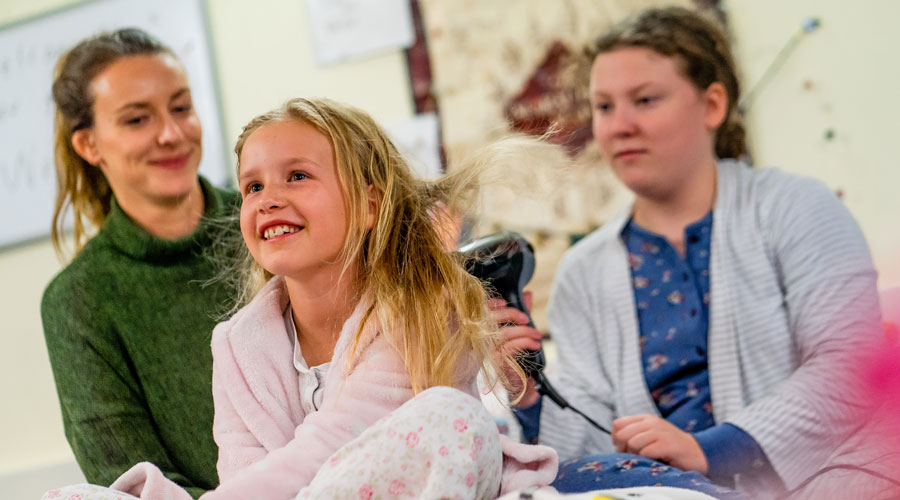 Our Boarding Principles and Practice
We pride ourselves on the diversity and inclusivity of our boarding community. Our Boarding Houses are home to boarders from the UK and overseas, creating a friendly and vibrant community. The following principles and practice apply to all boarders at St Peter's School, whether from the UK or overseas:
Beginning and End of Terms  
It is expected that all boarders, overseas and UK based, should arrive at school the evening before the start of term. Boarding houses will be open from 4pm and dinner will be provided at 6.30pm. Boarders will then have time to unpack, meet up with friends and prepare for the start of term. At the end of term boarding houses will close in the afternoon of the last day of term.
In advance of each of the three half-terms in the school year, parents and Guardians are asked to ensure accommodation arrangements for the boarder(s) are communicated to the Houseparents. The Christmas Term's half-term holiday is two weeks long. The Easter and Summer Terms both have a week's half-term holiday. Half-terms run from the end of school on Friday afternoon to 6pm on the Sunday before the start of the second half of term.
An exeat weekend is a weekend holiday away from school. At St Peter's we have three exeat weekends a year. The boarding houses will be closed during Exeat Weekends, from after lessons on the Friday to 6.00pm on the Sunday. It is the responsibility of parents and Guardians to ensure accommodation arrangements are communicated to the Houseparents in advance of an Exeat weekend. To find out our exeat weekend dates please refer to our term date calendar.
Parents and Guardians are asked to take responsibility and make arrangements for travel, to inform the School and to keep us updated with any changes that may occur. Term dates are provided and we ask that they are adhered to. The School's Carol Service (held on the final day of the Christmas Term) and Commemoration Service (held on the final day of the Summer Term) in York Minster, are significant events in the School's calendar; all pupils are expected to attend.
Further guidance for international travel arrangements can be found on our International Admissions page.
Regardless of a pupil's age we do not consider Hotels, Bed & Breakfasts or University Halls of Residence to provide adequate care for our pupils and we ask that you always provide a suitable host family when the need arises.
The Sanatorium is staffed every day during term time and we offer 24 hour medical care for ill pupils supervised by qualified nursing staff. If an overseas pupil is too ill to remain in School it will be the parent or Guardian's responsibility to arrange adequate travel arrangements and medical care for them away from school.
We expect to work in partnership with parents, communicating easily and effectively about the joys and triumphs of teenage life as well as the challenges and stresses. Parents and Guardians will receive all correspondence from the School. Where it is necessary for the Guardian to act as a translator for the parents, Guardians are encouraged to communicate with Houseparents whenever necessary, to ask and answer questions and address concerns.
Principles and Practice for International Boarders
Additional principles apply to international boarders, and information about Guardianship, Visas, EAL and international travel arrangements can be found on our International Admissions page.