We offer a range of junior and senior boarding options to suit the needs of our pupils and parents.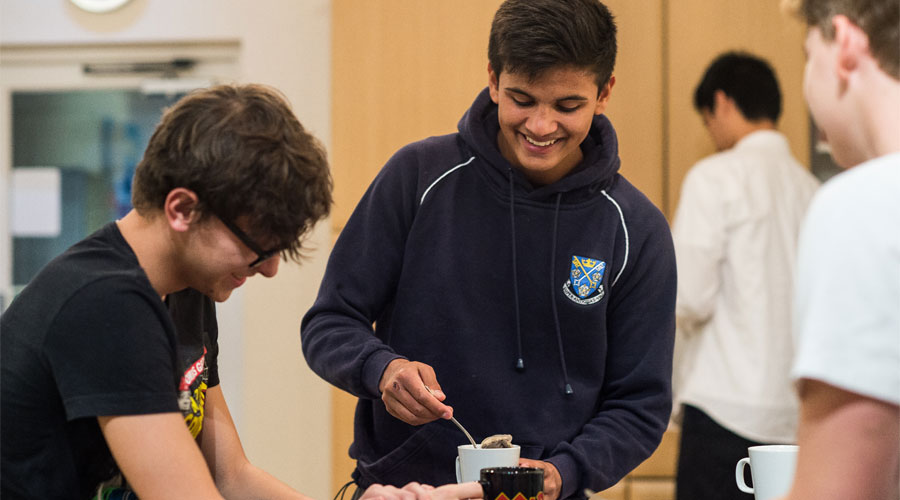 Here are a few examples of why our pupils choose to board:
their parents live further away, work unsociable hours or are in the Armed Forces
their friends board
they like the structured prep supervision
they are considering full time boarding at St Peter's 13-18
they would like to stay for an after–school activity but live a long way from school and would get home very late
they have a sport fixture and need to stay late
they are interested in boarding and want to experience a 'taste' of boarding life
Junior boarding is available for children in Years 6, 7 and 8 (J4 and J5) and senior boarding is available for children in Year 9 (Third Form) and above.
You can explore our Boarding Options or by using our Virtual Tour.
Full Boarding (Junior and Senior)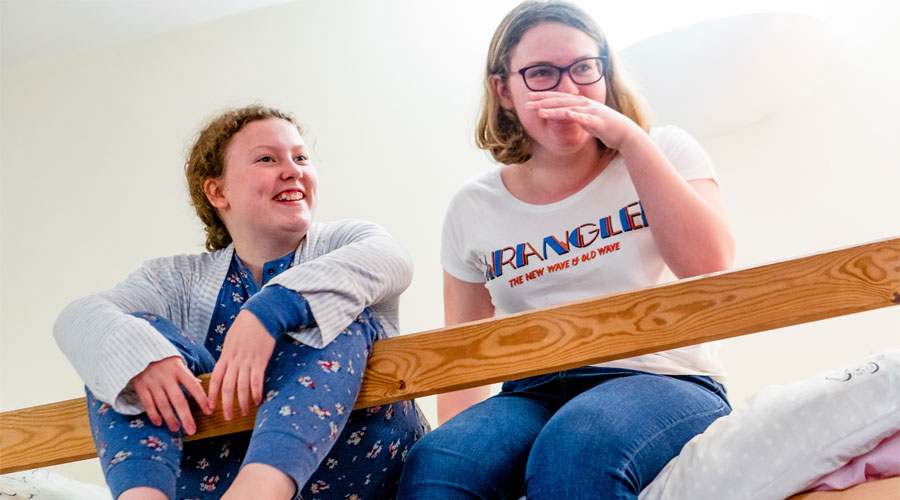 Full boarding provides a permanent and stable base for children whose parents live further away, are in the Forces, or just want to take advantage of after school activity and life.
Full boarding includes full access to the school campus throughout the week and accommodation throughout term time, except for exeat weekends.
Full boarding is available from Year 7 and is the only boarding option available for boarders in Sixth Form. The independence that full time boarding brings supports the transition to life beyond St Peter's.
Part-Time Boarding (Senior) 
To enable our pupils to benefit from the boarding experience, a part-time package is offered to Third, Fourth and Fifth Form pupils. Part-time senior boarding is ideal preparation for full-time boarding in the Sixth Form and runs in parallel with our full-time and day offering in the Third, Fourth and Fifth Forms.
To develop a sense of belonging and to strengthen the house community, part-time boarders are full members of their boarding house, participating fully in its life, and representing it in activities.
Part-time senior boarding is a commitment to three nights per week, except Saturday, which is not available. The three nights of part-time boarding are fixed on a termly basis by the pupil's parents and the Houseparent to ensure a stable routine.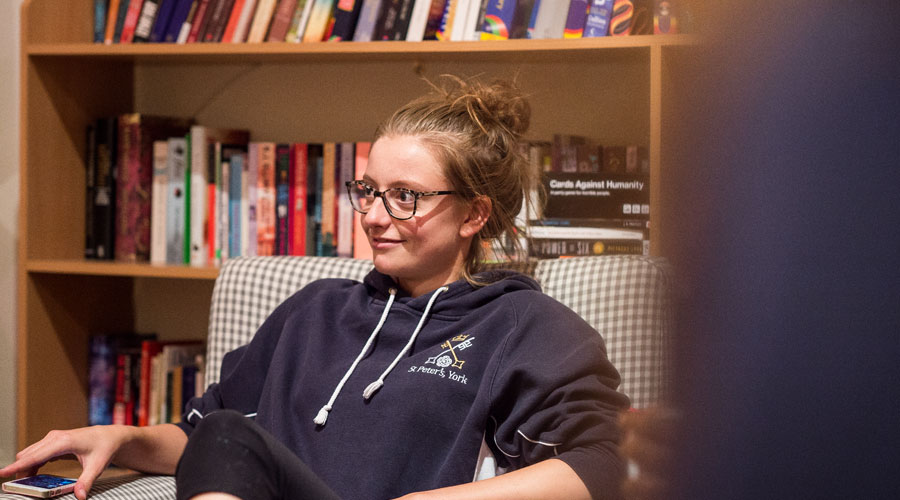 The following conditions apply to part-time senior boarding:
On Sunday part-time boarding starts at 6.00pm.
Evening meals are offered on all evenings apart from on Saturday.
Supervised prep is offered from Monday to Friday.
Part-time boarders need to arrive in time to register in House in the morning by 08:10, unless agreed otherwise.
Part-time boarders may breakfast at school on the morning following the night that they are boarding.
Part-time boarders will be expected to leave the boarding house at the end of prep or at the end of the house meeting on the nights that they are not boarding. By arrangement between the House Parent and the parent, they may leave earlier.
Full-time boarders are usually registered with the School's medical practice. Part-time boarders are encouraged to do so as well.
The entry point for those wishing to start part-time senior boarding at St Peter's will be at the beginning of the Third Form.
Day pupils already in the Third, Fourth and Fifth Forms wishing to board part-time may also apply and be offered a place, subject to available space, and the School's judgement of whether the individual would flourish in boarding.
Part-time boarders who do not wish to continue as full boarders in the Lower Sixth Form will be asked to indicate their preference to become day pupils early in Fifth Form.
Part-Time Boarding (Junior) 
Part-time junior boarding is offered from Year 4 (J1) to Year 8 (J5) with prior agreement from the Head and Housemaster. Children board for a minimum of two nights per week, up to weekly boarding, Monday to Friday, subject to availability and a termly commitment is required.