Boarding at St Peter's offers a blend of focused, community living with the freedom to explore the city of York.
Early bird or late riser?
Boarders usually rise at around 7am to 7.30am and a healthy and nutritious breakfast is provided each morning. Our junior boarders enjoy breakfast in the Wentworth House kitchen between 7.15am and 7.45am while our senior boarders enjoy a full breakfast in the dining hall at 8am.
On weekends, our legendary Sunday brunch is served to all boarders from 10am-12noon in the St Peter's School dining room.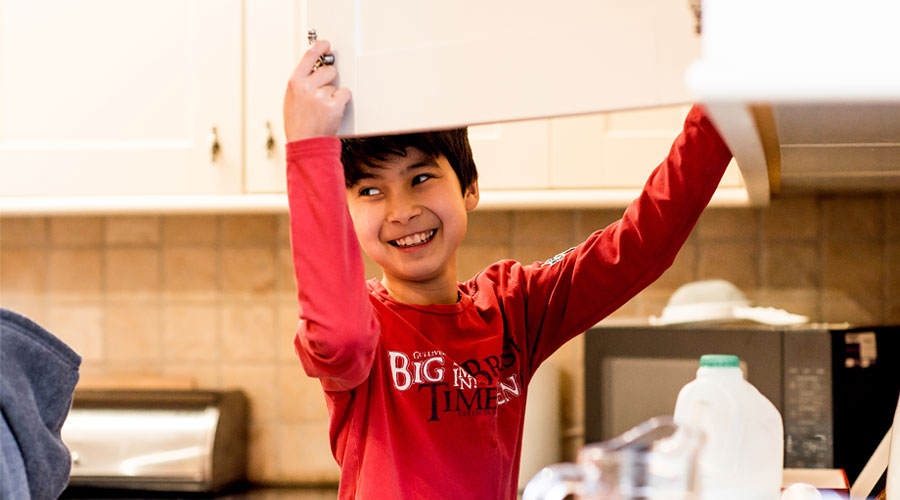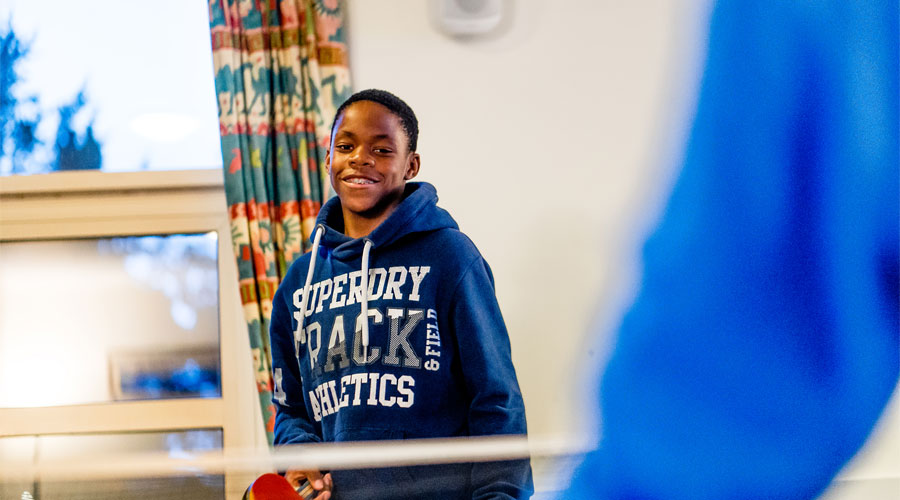 The School Day
The School Day varies for junior and senior boarders, but each day begins with Chapel, Assembly, Form or House meetings before lessons begin at 9am.
Our boarders eat lunch with their classmates and day pupils in the school dining halls and many boarders also take part in lunchtime activities. Our senior boarders are welcome to return to their Houses at lunchtime to relax in their bedrooms or the many communal areas.
Afternoon lessons finish at 4pm followed by a huge choice of co-curricular activities. Junior boarders have prep and music practice in Wentworth House between 5pm and 6pm.
Parents may also visit after school between 4pm and 6pm or may collect their children to go out to the theatre or for a meal.
Evenings
Boarders gather for a joint boarders' tea from 5.45pm - 6.15pm, allowing siblings to meet up regularly. The junior boarders eat in the Wentworth House kitchen three times a week, but on other evenings all boarders dine together in the main dining hall at St Peter's 13-18.
Our senior boarders have a House meeting after tea followed by designated prep time, after which they can relax, use the school's facilities or visit friends in other boarding houses.
Junior boarders can relax or take part in evening activities after tea which may include baking, crafts, team games or watching a film.
Bedtimes and lights out will vary depending on the age of our boarders.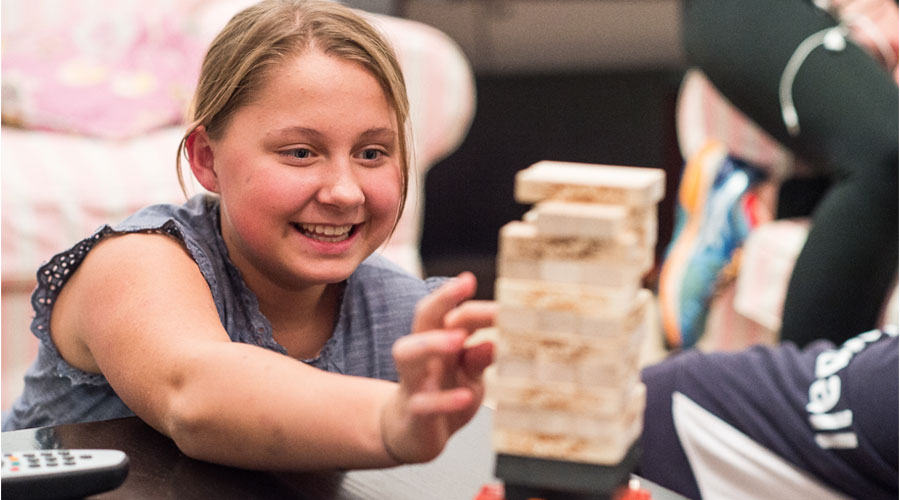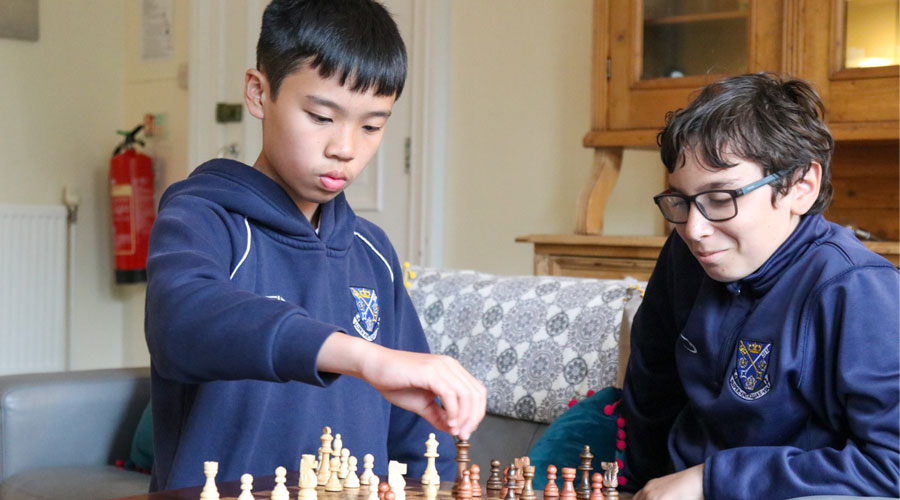 More time for the things you love...
Boarders have access to our 47-acre campus seven days a week, including the library, art block, music rooms, gym, swimming pool, tennis courts, sports pitches, as well as the facilities in the boarding houses themselves. Without the disruption of a commute, boarders can spend more time pursuing their own interests and developing their individual talents.
There are plenty of computers in each House and all pupils have an email address and access to a phone, so there is no excuse for not staying in contact with family and friends.
Weekends
All pupils at St Peter's attend Saturday school, with the school day ending at 12noon for junior boarders and after Games for senior boarders.
Boarders are welcome to go home on Saturday after school, returning as late as Monday morning, or meet family and friends in York.
Saturday evenings provide an opportunity for boarders to socialise, bringing junior and senior boarders together. Boarders enjoy a range of activities including pizza nights, movie nights, baking competitions, quizzes and much more.
Sundays give our boarders a chance to stretch their legs and each senior boarding House runs its own trips throughout the year. Our boarders' favourite locations include the pretty coastal town of Whitby, the stunning North York Moors, and the Yorkshire Sculpture Park,
Our junior boarders have a packed schedule of weekend activities each term, from falconry to canoeing and cinema visits to bowling, and our senior boarders also enjoy activities ranging from ice skating and paintballing to national sports fixtures.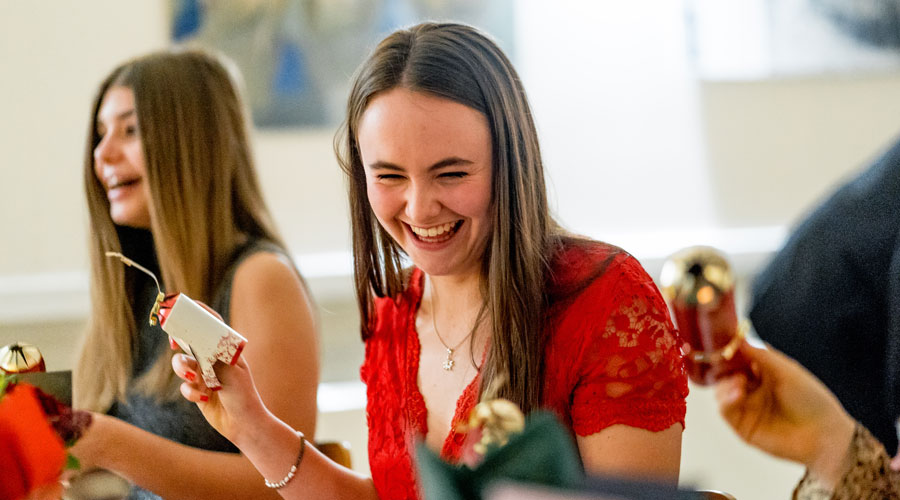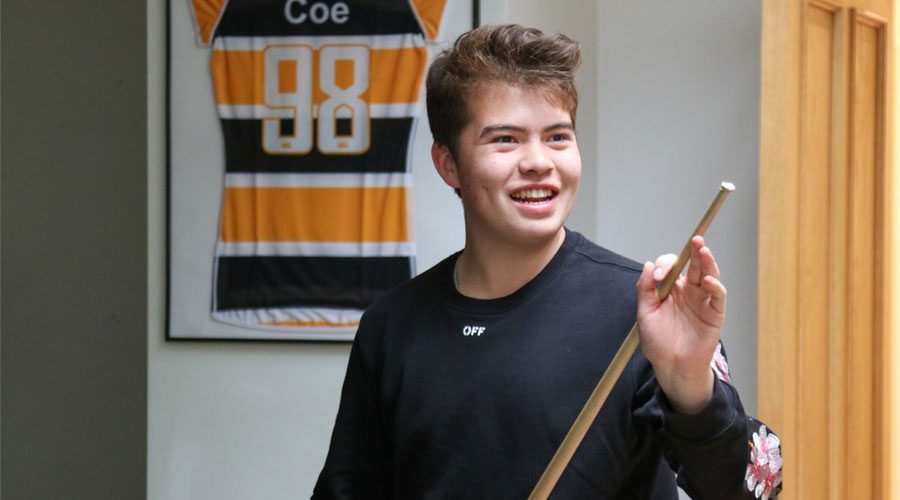 Living in York
York is frequently voted as one of the best places to live in the country and our boarders love living in this historic city.
On Wednesdays and Saturdays, after Games or Activities, senior boarders can spend some time in York with friends or meet family. There are lots of things to do, including cafes, independent shops, beautifully maintained parks, museums, theatres, cinemas and a range festivals throughout the year.
New boarders are encouraged to explore York with organised House trips or in small groups, often accompanied by an older boarder who can offer lots of 'insider tips'.
Popular activities include boating on the River Ouse, open-top bus tours, Jorvik, York's Chocolate Story, York Escape Rooms, Ghost Walks and York Dungeon.
Time to Relax
Boarders are encouraged to make time for themselves during the busy week, and you will always be able to find a quiet space to relax in the House.
Sundays are a chance for a lie-in, followed by our much-loved Boarders' Brunch, with boarders free to spend the rest of the day however they like, returning in time for tea.