Independence is the keystone around which the life of a Sixth Former at St Peter's is built.
The Sixth Form is an important part of our school, where each individual is offered the opportunity to embrace all that the school offers, whilst also finding their own sense of independence through new opportunities to lead, innovate and contribute.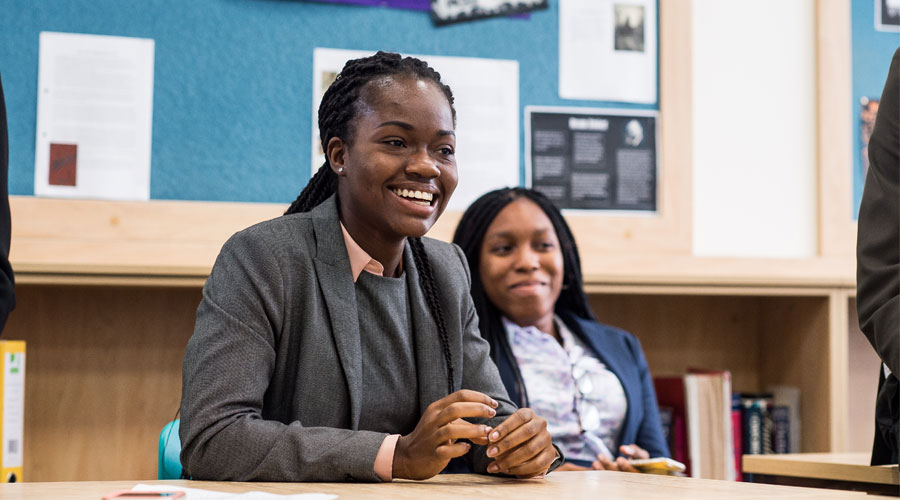 Why join St Peter's Sixth Form?
In the Sixth Form, our pupils work closely with teachers to focus in depth on the subjects they're passionate about. In combination with increasing influence and leadership in all aspects of school life, our Sixth Formers leave St Peter's confidently prepared for life and study beyond.
Sixth Form Community
All Sixth Form pupils, whether new to the school or moving into the Sixth Form from our current senior school, will very quickly feel part of our distinct, warm and collegiate community. Pupils are supported by a dedicated team guiding and nurturing them through this important period of transition and development.
Pupils are prepared during their two years in the Sixth Form to take their place in the wider world; they are guided by the Head of Sixth Form, our Higher Education and Careers department– alongside their houseparent, tutor and teaching staff. This team support, advise and prepare all pupils to be able to tackle their next steps beyond St Peter's with the necessary skills, resilience and confidence they need.
We are very proud of our sense of community and the care and guidance offered to our Sixth Form by our extremely strong pastoral system, led by our team of House staff.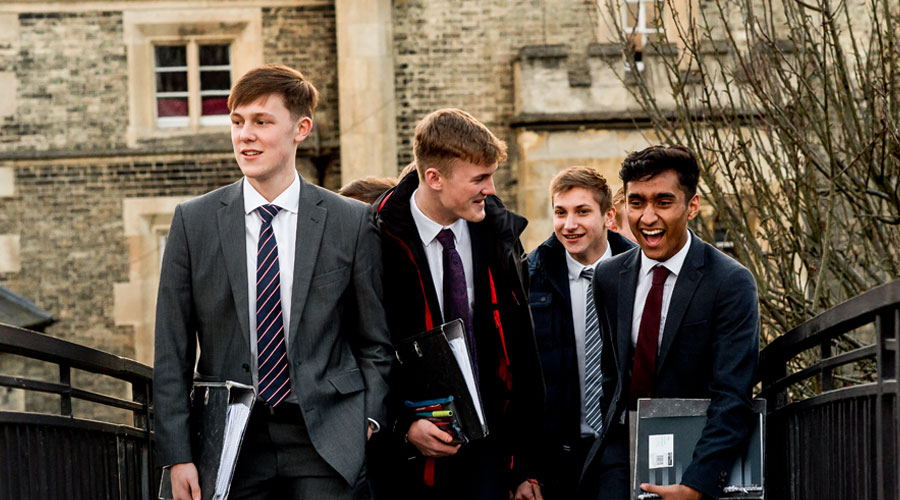 Sixth Form Curriculum
Our Sixth Form curriculum has been created to give pupils a wide breadth of learning through both their A level studies and co-curricular activities.
Intellectual curiosity is what drives Sixth Form academic study; pupils work alongside dedicated, enthusiastic staff in order to look in depth at their chosen subjects.
Discover the A Level Curriculum
---
Sixth Form Extension
Pupils also take part in our rich and varied co-curricular programme - and alongside their lessons, all participate in our own Sixth Form Enrichment Programme (StEP) which has been designed to guide, excite and prepare pupils for their next steps beyond St Peter's.
Academic Extension is a key part of our approach to education at St Peter's, and both Upper Sixth and Lower Sixth pupils take a St Peter's Enrichment Programme (StEP) course within their timetabled curriculum.
Within the course pupils study a wide variety of topics such as financial planning, CPSHEE, careers, university preparation, cookery and communication skills.
This course aims to equip pupils with the life skills and confidence needed for both their daily lives and to prepare them for life beyond St Peter's.
---
Sixth Form Boarding
Around 30% of our Sixth Formers board, enabling them to dedicate more time to the things they love and make the most of everything on offer at St Peter's. As a Sixth Form boarder, you can enjoy a campus lifestyle as part of a happy and thriving boarding community. Our boarders develop a sense of independence which supports their transition to life and study beyond St Peter's.
Find out more about Boarding at St Peter's
Sixth Form is an exciting time in a young person's life and so we hope, beyond everything else, to instil a sense of fun and community in all we do, ensuring that our brilliant young people enjoy their time here with us and that they leave St Peter's confidently prepared and supported for life and study beyond.
Mrs Mallard
Sixth Form Deputy